Yesterday, when I was taking some book pictures, I finally realized that although it really, really upsets me to have books in one series in various different sizes (Lindsey Davies' "Marcus Didius Falco adventures", C.E. Murphy's Walker Papers being the most flagrant ones), I am not as obsessed with it as I used to be!
Yay For Me...and for my purse ;)
Truth is, I can't resist a pretty cover, and lately there has been a lot of cases in which a series doesn't follow the art design of that first book.
I am thinking about Sarah Rees Brennan's original (and beautiful) Unspoken cover: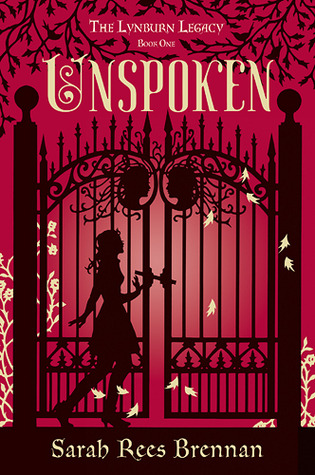 I just love everything about it, the colours, the design... but when the second book was released _well previous to that, even _ it was obvious that things were going to change. The new design had a more, let's say, YA vibe to it, as opposed to this more middle grade one.
So, which edition was I going to buy?
I could go along with the new editions, but there was something stopping me from doing it. Even though that would mean messing with the shelves o_O
Truth is, I also liked the UK edition, and comparing with the price of this one (the library binding edition!), I decided to go with the first one:
As you can see, the first and second book don't have anything to do with each other, but even so I am okay with it, because I really like this Unspoken cover! I especially like that Kami isn't portrayed as a white girl!! :)
(One of these days I'll show you some pictures of some historical romances that have been translated to Portuguese, in which the covers have completely been "contemporized"! It's ridiculous!)
Another favourite series of mine whose covers also don't match a 100% of it, is:
Veronica Rossi's "Under The Never Sky" series, is one of those stories that I probably would never have read, if I hadn't caught an amazing deal when I bought that first book.
And honestly, at the beginning, I wasn't that crazy about the cover, but hey, the book had this amazing discount! :)
So I bought it, loved it, and surprise, surprise, the cover started to grow on me! lol
So by the time of choosing what edition to buy of the second book, I decided - in this case - to maintain myself faithful to this publisher. Also, I really like the combinations of colours in the second and third one!
Then there are the books that I still haven't bought, but which I am planning to, books whose covers are definitely going to mess with the rest of the series, but honestly I couldn't care less, because I just love them!
One of the books that I hope to get a chance to still read it this year is this one, Tom Pollock's The City's Son. And honestly _unless it gets sold out..please don't!_ this is the edition I will be buying, because... I'm shallow when it comes to covers!
Of course, this means the series _visually speaking _ won't have anything to do with one another, but what can I say?
I'm stubborn, and who knows if I'll like it or not... maybe I'll just end up buying the first volume! lol
Another series that I hoped by now I had started already is:
Once again: look at these colours!!
So here I was minding my own business, and waiting for the paperback edition to be released...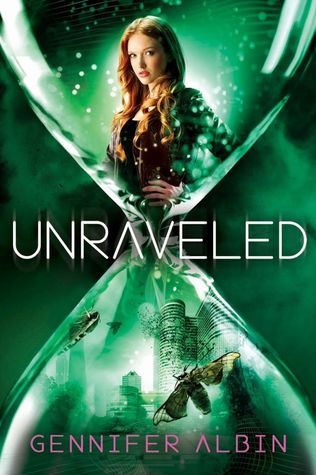 My reaction when the paperback covers for Crewel were released:
Are you kidding me? They're so... pink! And blue, and green!
So yes, I'll be buying the hardback edition!
What about you? Do you also obsess over every book you buy? *Cough, cough* Please say yes.. o_O