I have been trying to steer clear from Netgalley's and Edelweiss's site in these last couple of weeks, in an desperate attempt to finally have some time to read stories that I have been meaning to read for a long time now.
______
Right.
No one can say that I didn't have good intentions :)
"Unfortunately" I went into those "addictive" sites yesterday...
And today...
And I am still waiting for a response on my arc request for Stacey's Jay "Princess of Thorns" from Edelweiss, because I am an idiot, and on Netgalley's I was immediately refused..maybe because I said that I didn't like the cover...o_O
I am an idiot.
Piece of advice: If you ever find yourself desperately wanting to read an arc, and even if you find the cover quite bland?
Lie about it. Apparently people don't understand that one can actually like a story, without loving its cover.
But I digress, as always...
Arc Approvals. Here they are :
All the above titles were approved through Netgalley.
From Edelweiss and not so recently approved (think November) I have: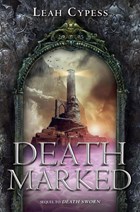 At the moment I am currently reading Megan Hart's "Lovely Wild", and so far all I can say _still very much at the beginning _ is that I don't like the husband!
What about you?
What have you been reading?