These are the books that I managed to finish this month. As you can see, with very few exceptions they weren't very memorable.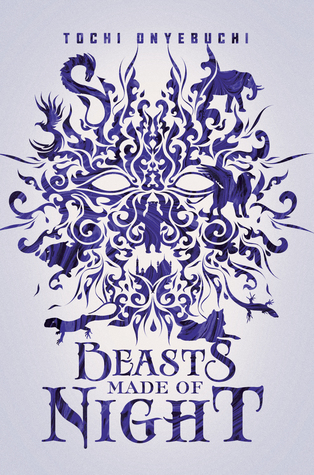 Amélie Fléchais, The Little Red Wolf , Graphic Novels/Retellings - 4 Stars
I didn't bother with writing a review because you guys can already read Isa's review. But the art is truly great and I bet that little readers will also enjoy it. A retelling that shows us the importance of listening to both sides of a story.
Pat Cardigan, The Christmas Show, Tor Novella - 2 Stars
This one actually started out very promising and I was looking forward in finding out about a certain curse...but the reason for it was never revealed, and the whole thing was just pointless wasted away...
Brooke Barker, Sad Animal Facts, Graphic Novels/Humor/Non Fiction - 4 Stars
Isa's Review!
Seanan Mcguire, The Lay of The Land (Incryptid 0.21) - short story - 3 Stars
I would love to have these shorts compiled in a single book.
Seanan Mcguire, Target Practice (Incryptid 0.22)- short story - 3 Stars
Lorraine Heath, When The Duke Was Wicked (#1) - Historical Romance - 3 Stars
I actually found this kind of boring, but it was well written.
Mercedes lackey, The Snow Queen (Five Hundred Kingdoms #5) - Retellings/Fantasy - 1 Star (DNF)
There's a limit to the times I "want to" read about clothes and food.
Tochi Onyebuchi, Beasts Made of Night - Fantasy - 1.5 Star (DNF)
Great concept but the execution needed more work. Taj, the main character, ended up being way to juvenile.
Jayne Ann Krentz, Secret Sisters- Contemporary Romance - 2 Stars
Boring, boring, boring. The romance lacks sparks and the mystery was red herrings everywhere.
Sarah Tolcser, Song of The Current (#1)- Fantasy/Ya - 1.5 Stars (DNF)
Dnf at 70% because I'm stubborn, but the writing style didn't work out for me since page one.
There were so many pointless nautical terms, but I couldn't "see" what was out there surrounding the boats, the river. The characters were okay in a 'nothing particularly remarkable about them, but I didn't feel like throwing them overboard kind of way...'
The political intrigue was poorly done... that, or my head gave up on me, because I couldn't make sense or care about it.
The concept was good, but if you're not a first time sailor reader, it feels that it could still use some work.