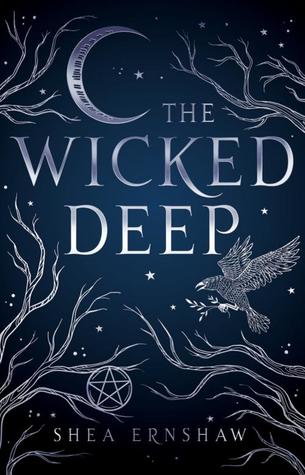 'Tricks For Free'
by Seanan Mcguire (Incryptid #7), pub. by Daw Books,
March 6th
- genre: urban fantasy
I am normally a fan for everything that Seanan Mcguire writes... tapeworms and zombies excluded, although I still haven't started with the Mira Grant's series. This one? I am way behind it!
'The Wicked Deep'
by Shea Ernshaw, pub by Simon Pulse,
March 6th
- genre: YA Fantasy
'InkMistress
(Of Fire and Stars, #0.5)' by Audrey Coulthurst , pub by Blazer+Bray,
March 6th
'Children of Blood and Bone'
by Tomi Adeyemi, pub. by HHB for Young Readers,
March 6th
'The Mermaid's Daughter'
by Ann Claycomb, pub. by William Morrow,
March 7th
The Merry Spinsters
by Mallory Ortberg; pub by Holt McDougal,
13th March
Genre: Fantasy/Retellings/ Horror
A while back I read Ortberg's book
'Texts From Jane Eyre'
and I pretty much loved it; so of course I'm curious about this book. Also, Isn't
'The Merry Spinster'
a great title?
'Along the Indigo'
by Elsie Chapman, pub. by Amulet Books,
20th March
_genre: Contemporary YA
'The Astonishing Color of After'
by Emily X.R. Pan, pub. by Little, Brown Books for Young Readers,
20th March
'Ice Wolves'
by Amy Kaufman; pub. by Harper Collins,
27th March
- Genre: Middle Grade
'Aru Shah and The End of Time'
by Roshani Chokshi; pub by by Disney/Rick Riordan Presents,
27th March
- Genre: Middle Grade
'Reflection (Twisted Tales #4)
by Elizabeth Lim, pub. by Disney Press, 27th March